Volunteer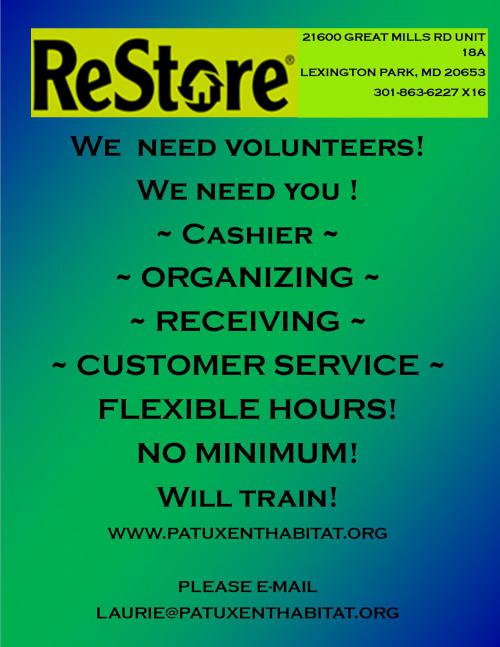 Habitat volunteers contribute more than muscle. Creativity, strategy, and technical skills are among the many invaluable traits volunteers bring to the organization. With a minimal staff, Patuxent Habitat For Humanity depends upon volunteer committees for support with projects like Family Selection, Family Support, Public Relations, Construction Skills Training, and Volunteer Services. We also offer opportunities in our Patuxent Habitat ReStore, a volunteer-run appliance, furniture, and building materials resale center.
We invite volunteers to help us build, assist in the office, work in the Patuxent Habitat ReStore, serve on committees, and help with special projects that benefit the organization. Time commitments vary; some volunteers dedicate every day of the week to Patuxent Habitat For Humanity and others spend just a few hours each month working on projects or in the Patuxent Habitat ReStore. As a volunteer for Patuxent Habitat For Humanity, you can choose to volunteer as little or as often as you would like. All of these positions are a tremendous help that directly or indirectly result in the construction of affordable, decent homes.
For more information about volunteering, register at https://patuxenthabitat.volunteermatrix.com/
CHECK OUT THESE GREAT GROUPS THAT VOLUNTEERED!!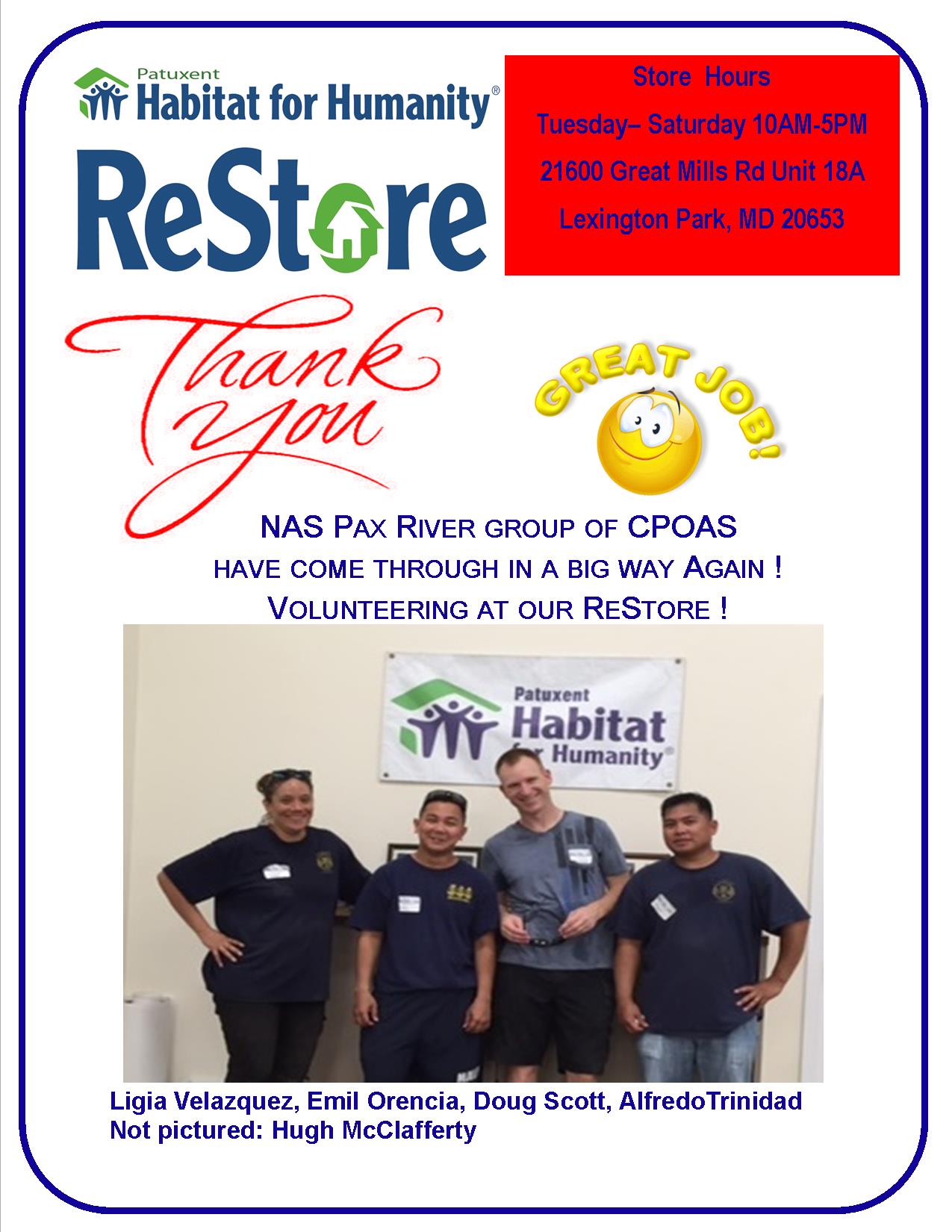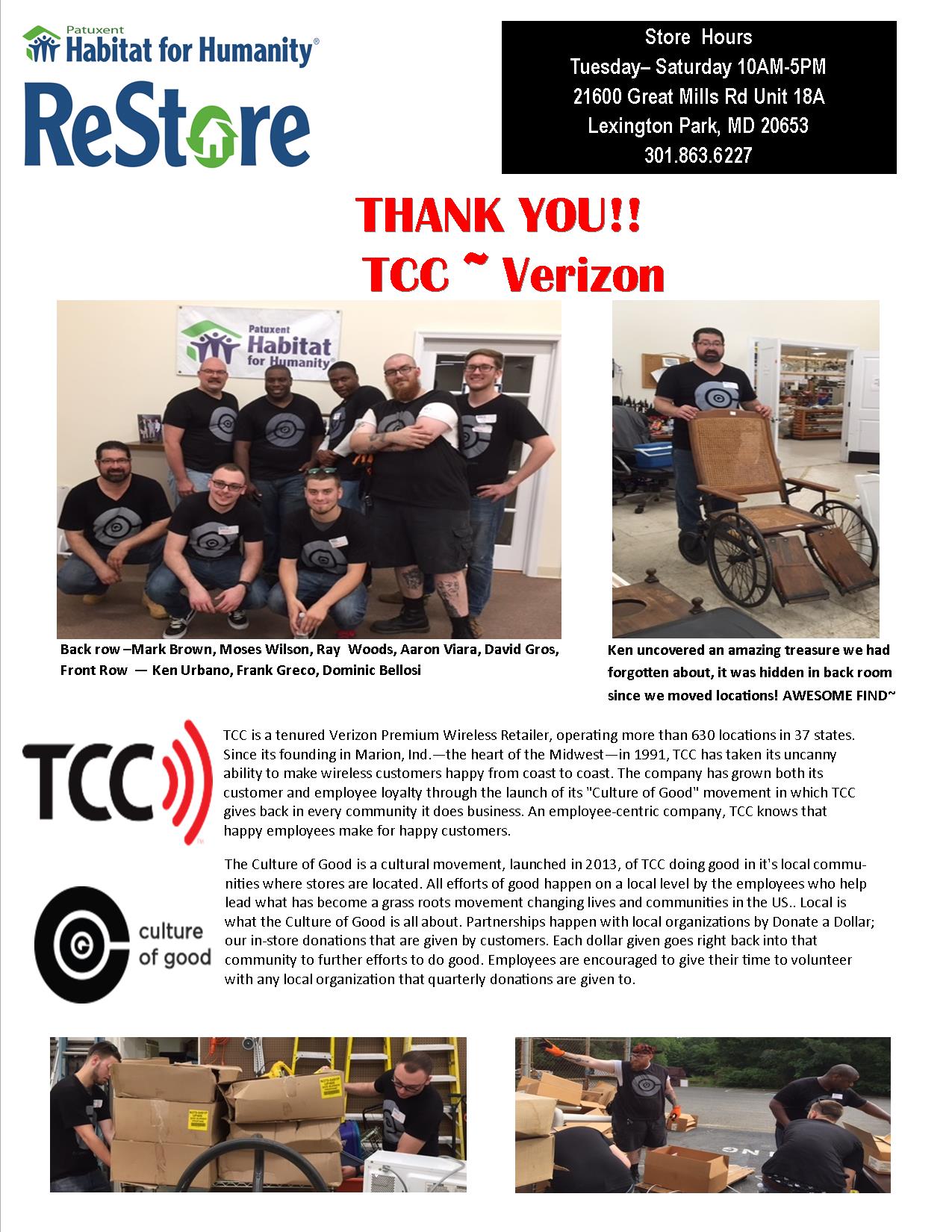 VOLUNTEERS ARE ALWAYS NEEDED AT THE RESTORE!
ReStore Store Hours: Tuesday through Saturday from 10am to 5pm
For more information on the ReStore check out our Calendar!