Thrivent Builds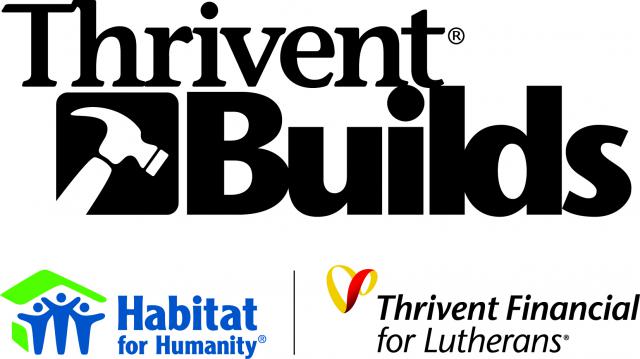 Joining forces with Thrivent Financial through a Thrivent Builds Repairs grant, Patuxent Habitat for Humanity and Christmas In April will begin its next Veterans Build this Friday and Saturday, November 16th & 17th at the home of Mr. Leonard Mackall.
Leonard Mackall, a Southern Maryland resident, is an Army National Guard veteran who sustained a serious injury one year ago. A deserving veteran who has struggled to find full-time employment following his injury and subsequent recovery period, his family's home requires immediate repairs. For the Thrivent Builds Repair, Patuxent Habitat for Humanity, Christmas in April and Thrivent Lutheran volunteers will remove and replace the siding of his house, Tyvek wrap and seal it along with installing flashing around all of the windows to prevent moisture from coming into his home. In the near future, Patuxent Habitat for Humanity will replace his roof, do mold remediation, plumbing repairs and install a new HVAC system through the Veterans Repair Corps program.
Thrivent Builds Repairs is one program in the Thrivent Builds with Habitat for Humanity portfolio. It aligns and partners with Habitat for Humanity International's Neighborhood Revitalization Initiative. Thrivent Builds with Habitat for Humanity is a multiyear, multimillion-dollar volunteer and advocacy partnership between Thrivent Financial for Lutherans and Habitat for Humanity International.
As a not-for-profit membership organization, Thrivent Financial for Lutherans, through its 2.5 million members, multiplies the impact of Habitat for Humanity by providing resources of volunteer time and talent, as well as financial contributions.
For more information, visit ThriventBuilds.com and Habitat.org.
About Habitat for Humanity International
Habitat for Humanity International is a global nonprofit Christian housing organization that seeks to put God's love into action by bringing people together to build homes, communities and hope. Since 1976, Habitat has served more than 500,000 families by welcoming people of all races, religions and nationalities to construct, rehabilitate or preserve homes; by advocating for fair and just housing policies; and by providing training and access to resources to help families improve their shelter conditions. For more information, to donate or to volunteer, visit www.habitat.org.
About Patuxent Habitat for Humanity
Patuxent Habitat for Humanity (PHH) is an affiliate of Habitat for Humanity International that partners with the local community to provide decent affordable housing in St. Mary's and Calvert counties for families who would not otherwise be able to afford a home. For more information about donating, volunteering or applying for a home, log on to www.patuxenthabitat.org or call 301-863-6227 or 410-326-9050.