Home
~~~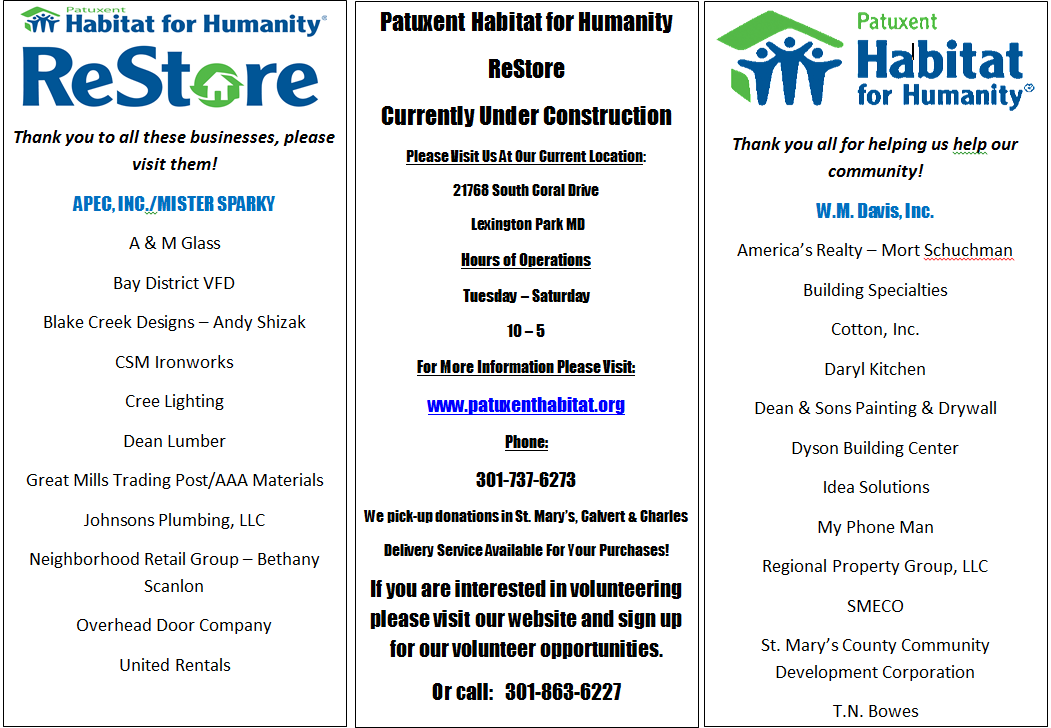 ~~~
THANK YOU Stage Stores and Peebles Lexington Park!Peebles Lexington Park!
Stage Stores recent 30 Days of Giving campaign was held March 1 through 30 and resulted in a total of $399,668 being donated to over 700 local organizations across the country. Customers who visited any one of the company's department stores, which include well known names Bealls, Goody's, Palais Royal, Peebles and Stage were invited to donate $1, $3 or $5 to a local group in their community that store associates selected. Thus far, Stage Stores Community Counts program has raised a total of over $3.0 million in donations.
Peebles in Lexington Park was able to collect and donate almost $300 to Patuxent Habitat for Humanity in March. THANK YOU!!!!!Patuxent Habitat for Humanity in March. THANK YOU!!!!!
~~~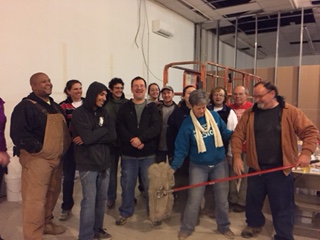 Volunteers at the new ReStore; getting it ready!
~~~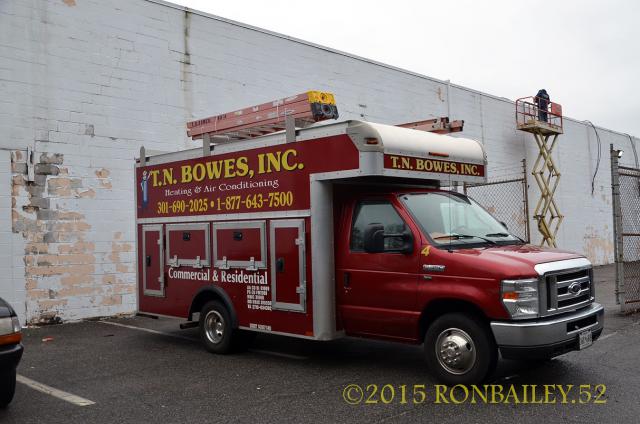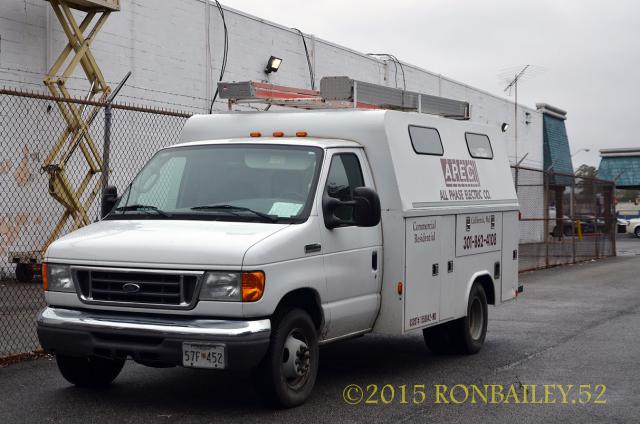 Local contractors T.N. Bowes, Inc. and APEC, All Phase Electric Co. have been hard at work at our new location. Many thanks for all their support, and we look forward to opening our new location this spring!
~~~
Christina and Alexis, our newest partner family
~~~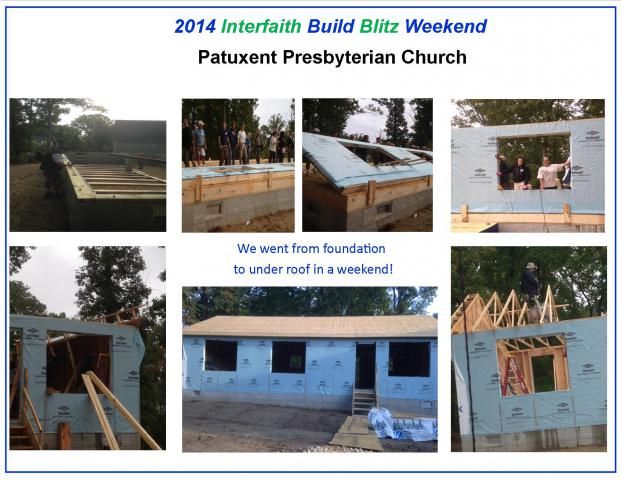 ~~~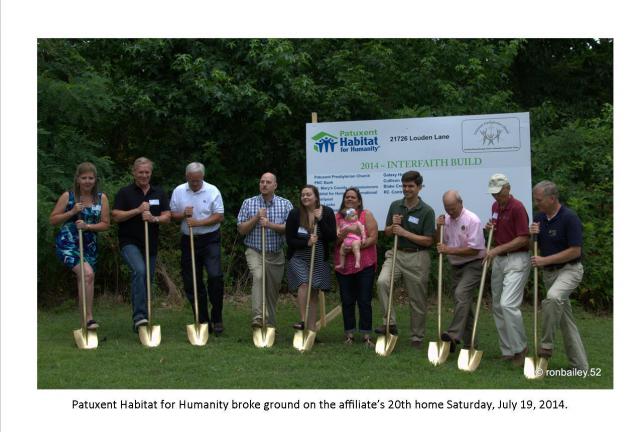 ~~~
---

---